When VoLTE is turned on, you can make phone calls via the mobile network using a faster and better connection. To turn on VoLTE, you need to select 4G (LTE) as network mode.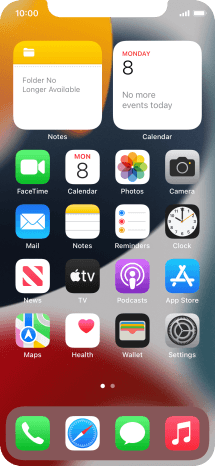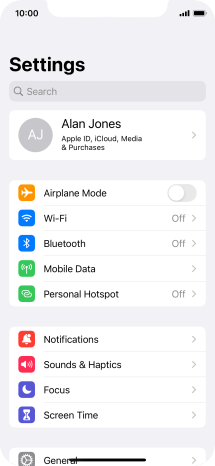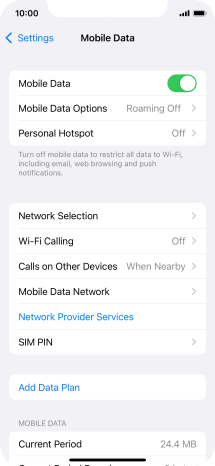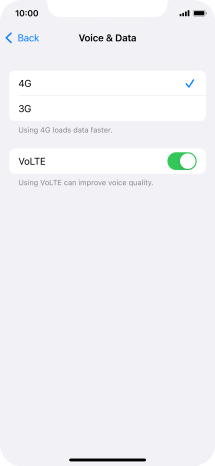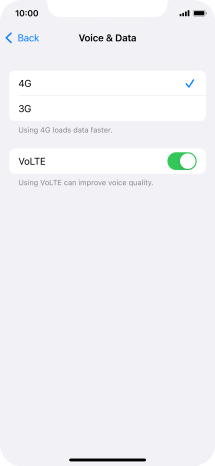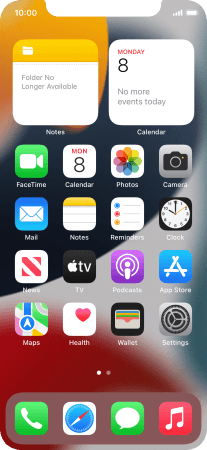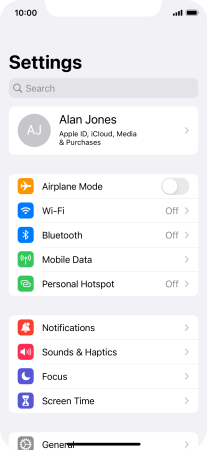 Press
Mobile Data Options
.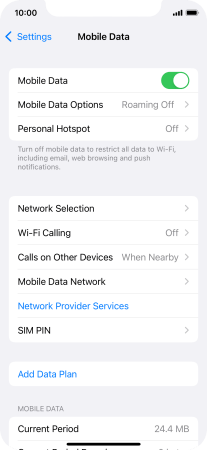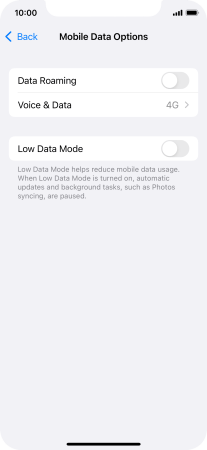 2. Turn VoLTE on or off
Press
the indicator next to "VoLTE"
to turn the function on or off.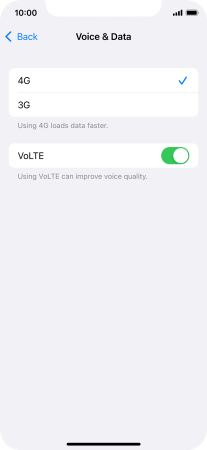 3. Return to the home screen
Slide your finger upwards
starting from the bottom of the screen to return to the home screen.