You can set your phone's alarm to wake you up or remind you of something at a certain time.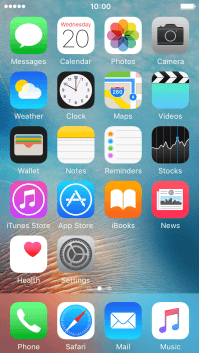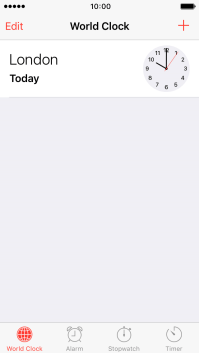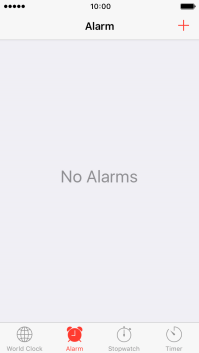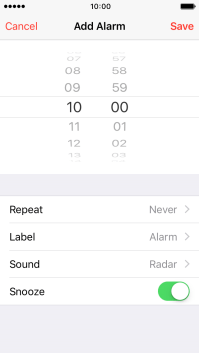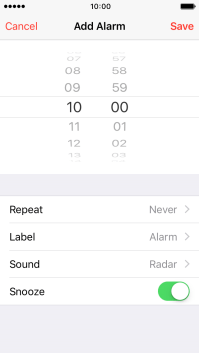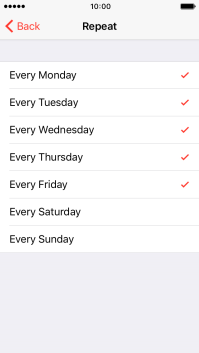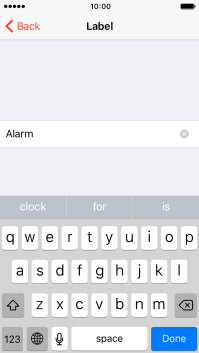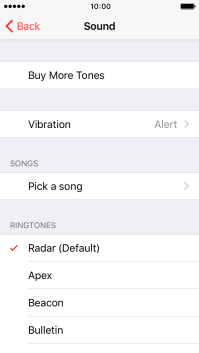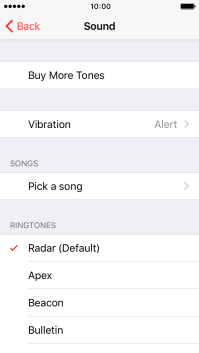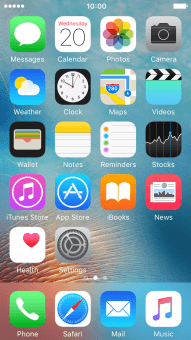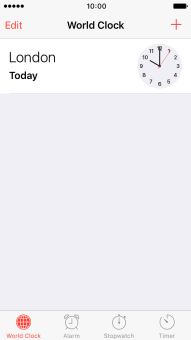 2. Create new alarm
Press
the new alarm icon
.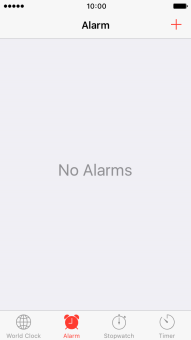 Drag
hours and minutes
upwards or downwards to set the time for the alarm.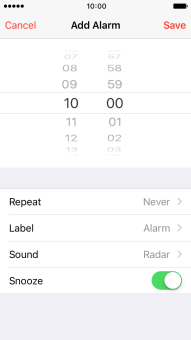 3. Turn repeat on or off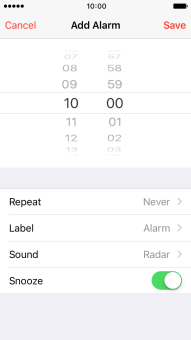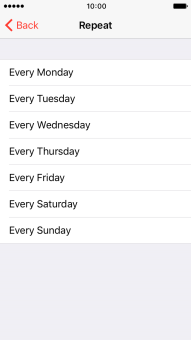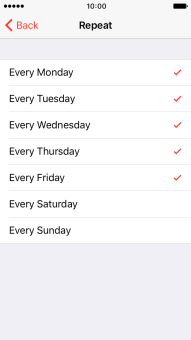 4. Enter alarm name
Press
Label
and key in a name for the alarm.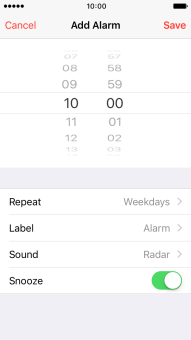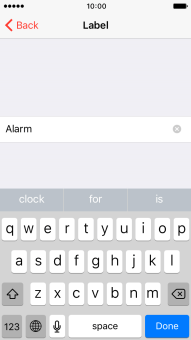 5. Select alarm tone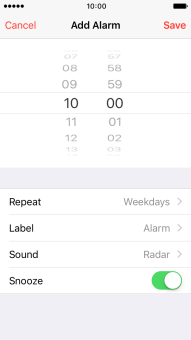 Press
the required alarm tones
to hear them.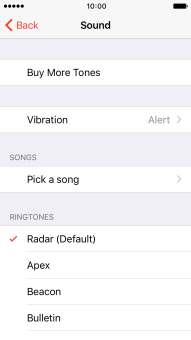 Once you've found an alarm tone you like, press
Back
.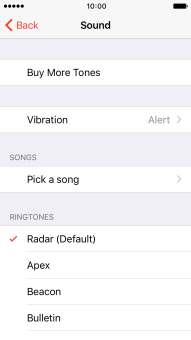 6. Turn snooze on or off
Press
the indicator next to "Snooze"
to turn the function on or off.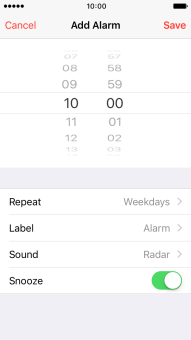 7. Save the alarm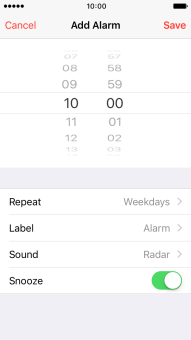 8. Return to the home screen
Press
the Home key
to return to the home screen.