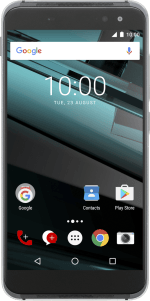 Vodafone Smart platinum 7
You can control many of the phone functions with your voice. You can call contacts from the address book, dictate messages and search the internet.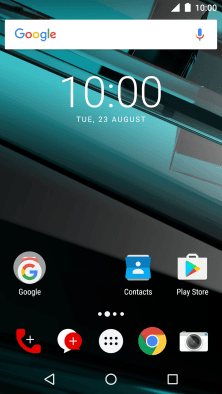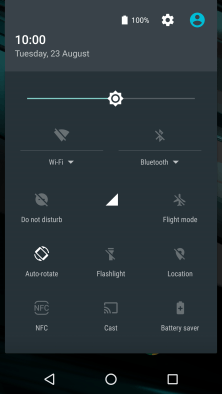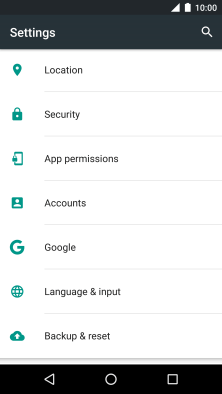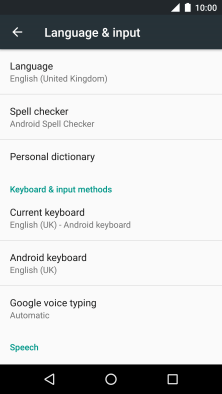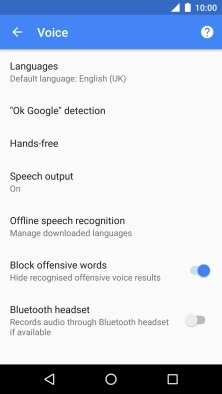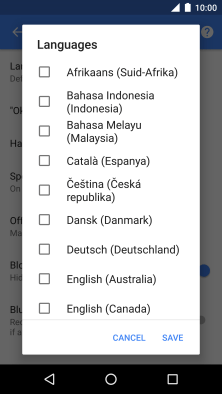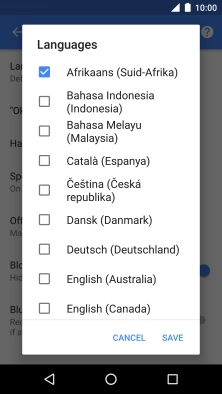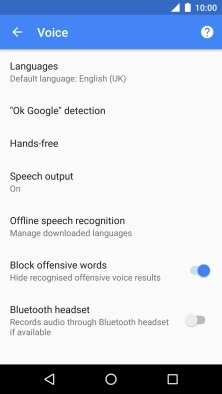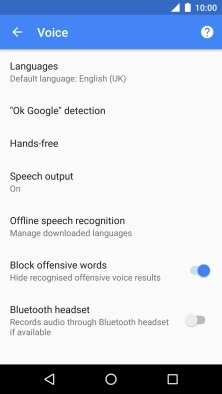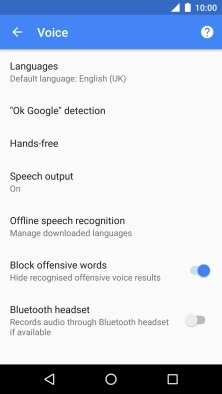 1.

1. Find "

Google voice typing

"
Slide two fingers
downwards
starting from the top the screen.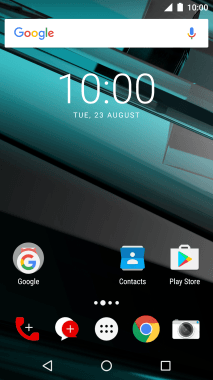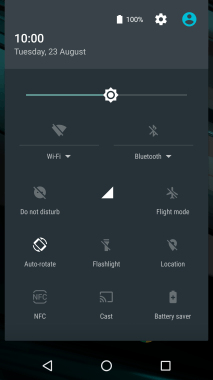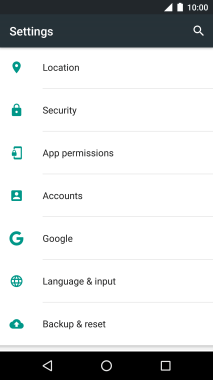 Press
Google voice typing
.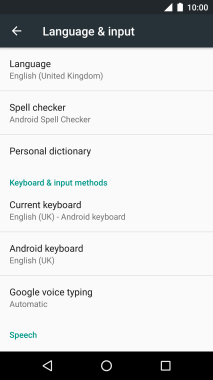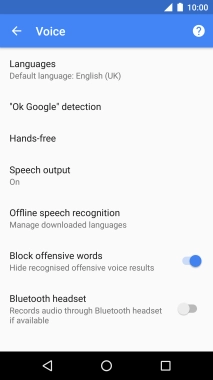 Press
the required language
.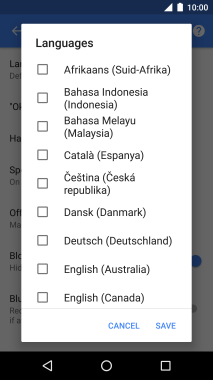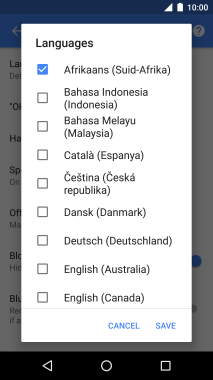 3.

3. Show or hide offensive words
Press
Block offensive words
to turn the function on or off.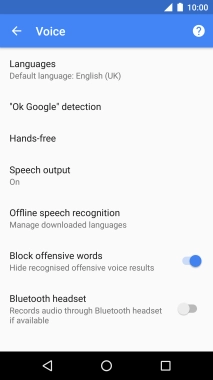 4.

4. Use the help function
Press
the help icon
and follow the instructions on the screen to use the help function.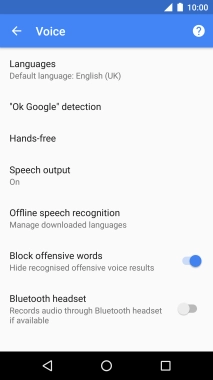 5.

5. Return to the home screen
Press
the Home key
to return to the home screen.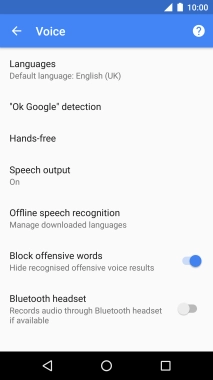 Email this article to your friend