You can select the message tone you want to hear when you get a message.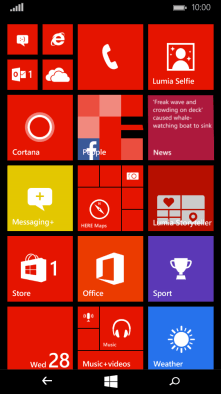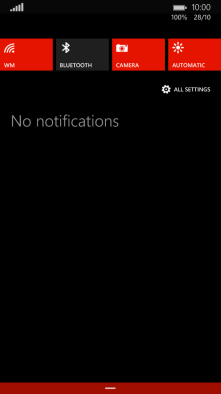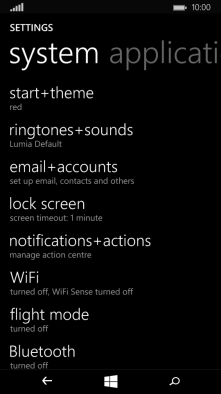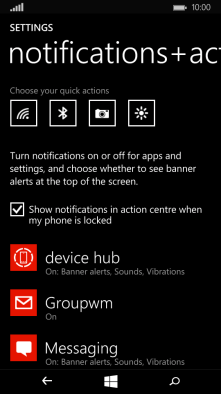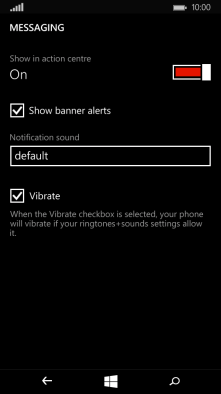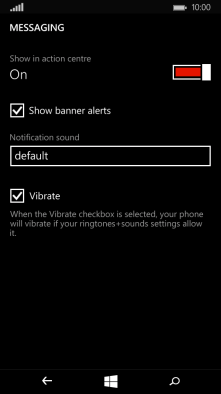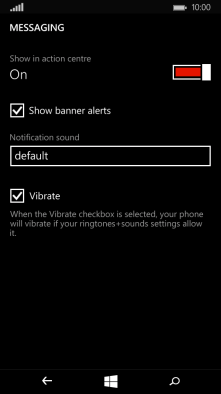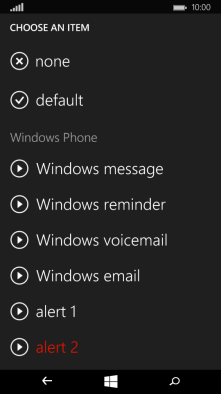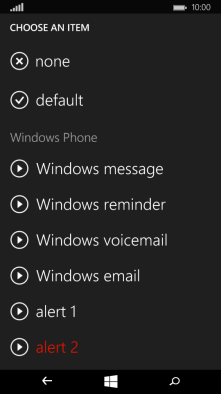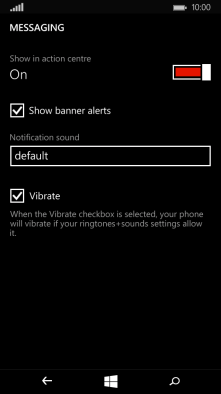 Slide your finger downwards
starting from the top of the screen.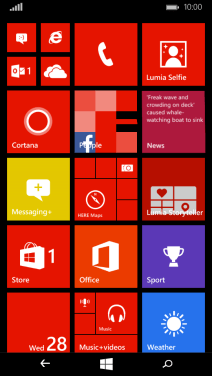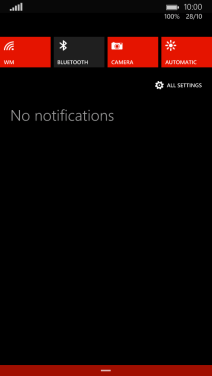 Press
notifications+actions
.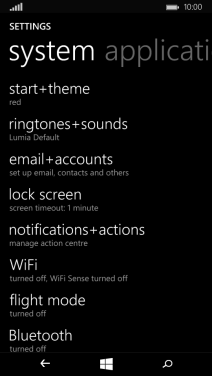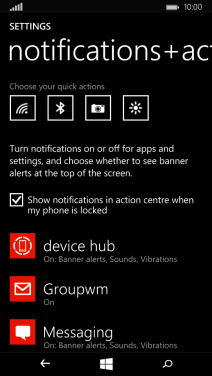 2. Turn on message notifications
Press
the indicator next to "Show in action centre"
to turn on the function.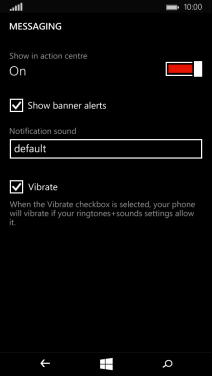 Press
Show banner alerts
to turn on the function.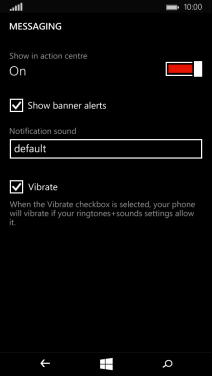 3. Select message tone
Press
the field below "Notification sound"
.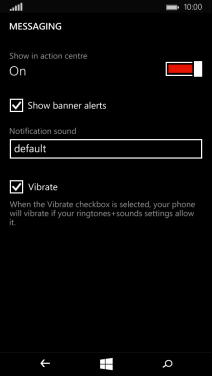 Press
the play icon next to the different message tones
to listen to them.
Once you've found a message tone you like, press
the required message tone
.
4. Return to the home screen
Press
the Home key
to return to the home screen.