When you take pictures using your phone's camera, you can select a number of settings to improve the quality of your pictures.
If the video recorder is turned on:
Press
the indicator
until the camera is turned on.
The following steps describe how you:
Zoom in or out
Select resolution
Select memory
Take a picture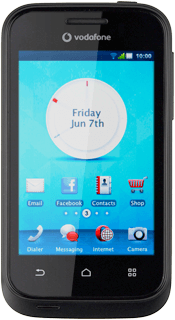 Press the upper or lower part of
the Volume key
to zoom in or out.
Press
the required resolution
.
Point the
camera lens
at the required object and press
the camera icon
.
The picture is saved automatically.
7.

Return to the home screen
Press
the Home key
to return to the home screen.
Email this article to your friend