You can see which software version is installed on your phone. If you don't have the newest software version, it's recommended that you update the phone software.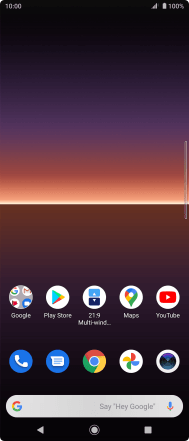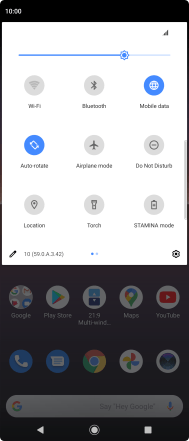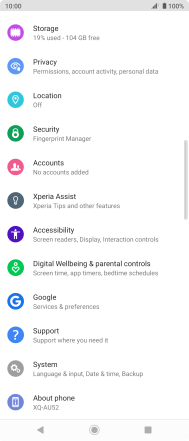 Slide two fingers
downwards
starting from the top of the screen.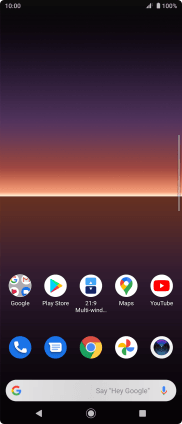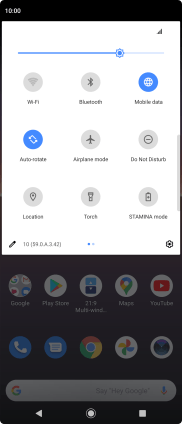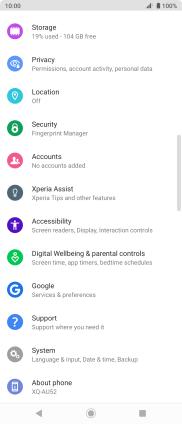 2. View software version
Your phone's software version is displayed below
Android version
.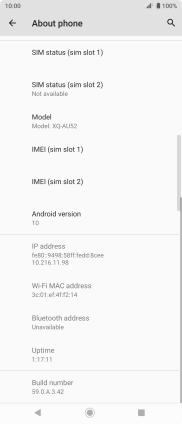 3. Return to the home screen
Press
the Home key
to return to the home screen.