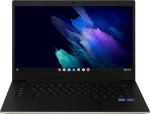 Samsung Galaxy Chromebook Go 14"
You can set your laptop to a specific focus mode helping you filter notifications if you don't want to be disturbed.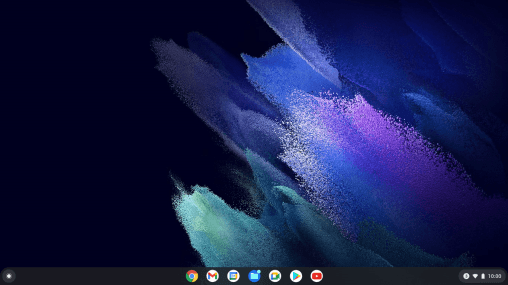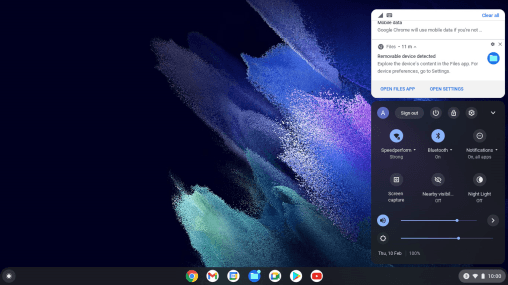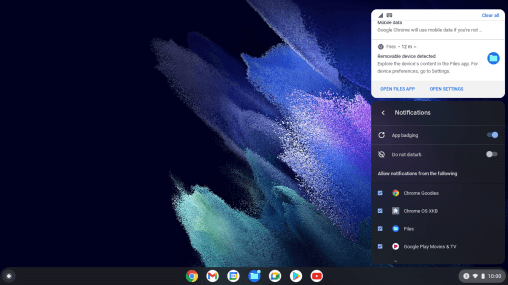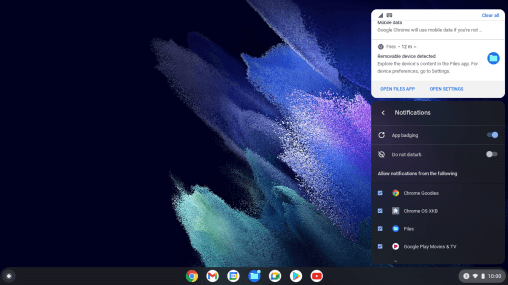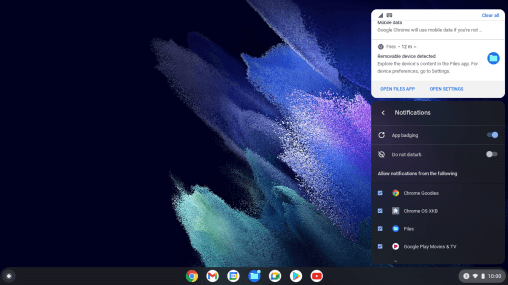 1. Turn focus mode on or off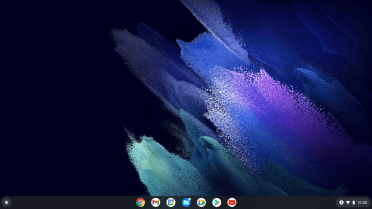 Click
the drop down list next to "Notifications"
.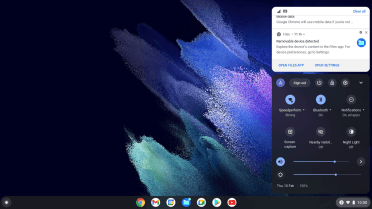 Click
the indicator next to "Do not disturb"
to turn the function on or off.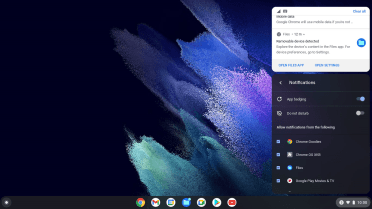 2. Choose focus mode settings
Click
the fields
next to the required apps to turn notification permission on or off.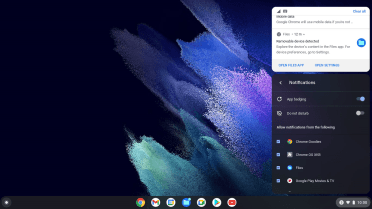 3. Return to the home screen
Click
the desktop
to return to the home screen.