You can set your tablet to adjust the screen colours depending on the changing daylight. You can also create a colour change schedule or adjust the colour temperature.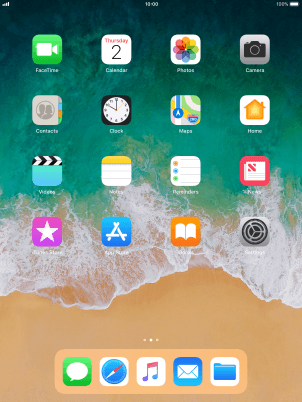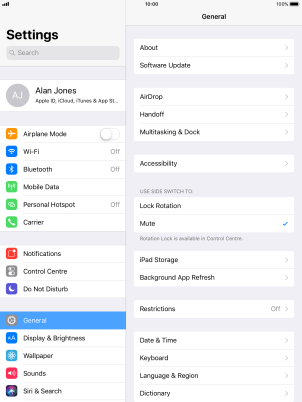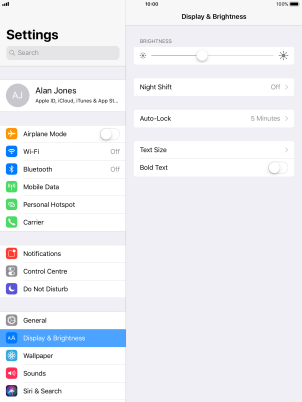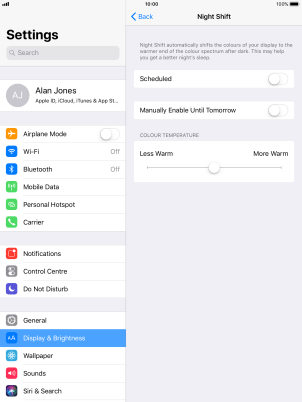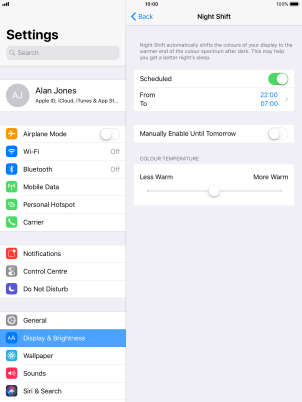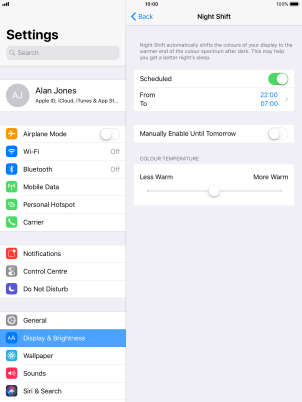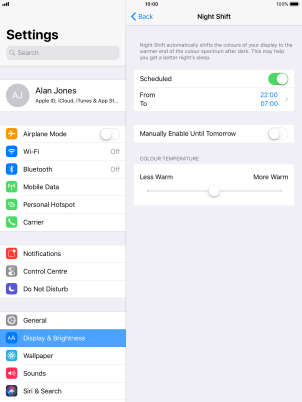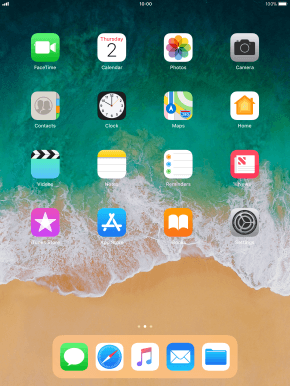 Press
Display & Brightness
.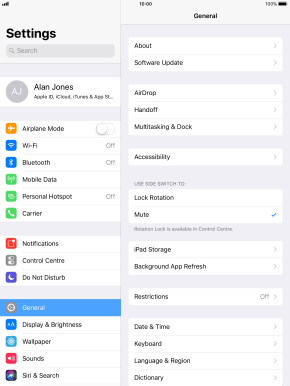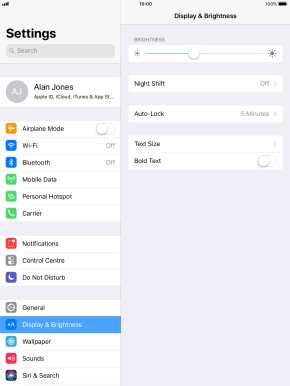 2. Turn on Night Shift
Press
the indicator next to "Scheduled"
and follow the instructions on the screen to select the required period for Night Shift.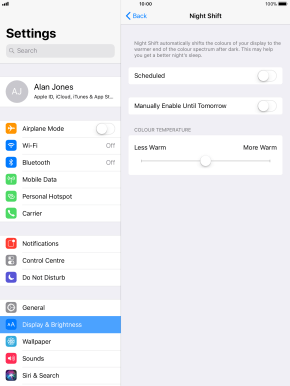 Press
the indicator next to "Manually Enable Until Tomorrow"
to turn on Night Shift immediately.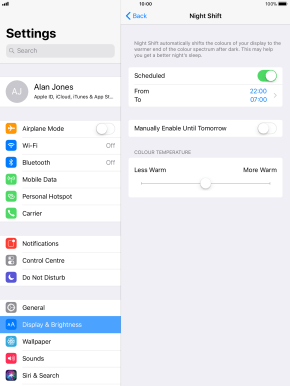 3. Select colour temperature
Press and drag
the indicator below "COLOUR TEMPERATURE"
right or left to select the required colour temperature.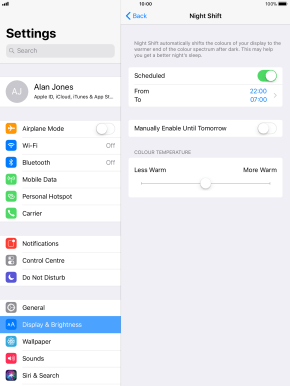 4. Return to the home screen
Press
the Home key
to return to the home screen.