You can send and receive email messages from your email accounts. To send and receive email messages, you need to set up your phone for email.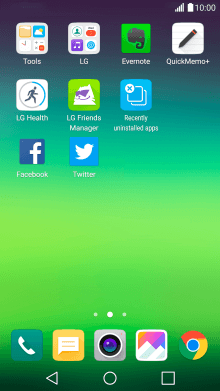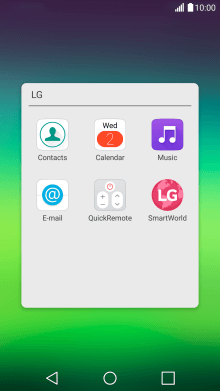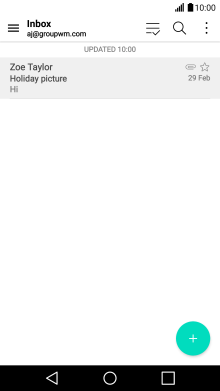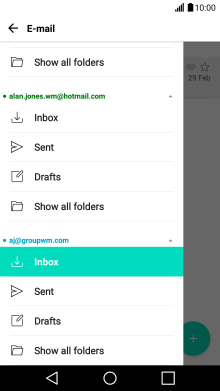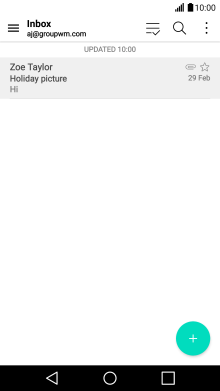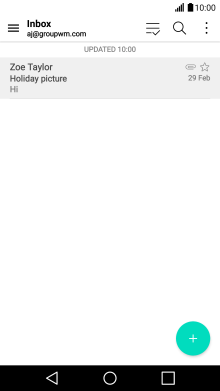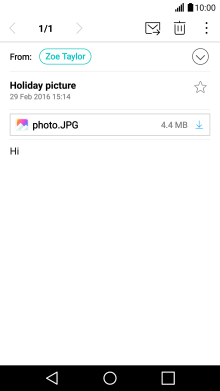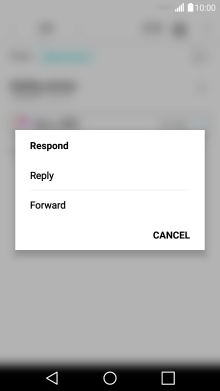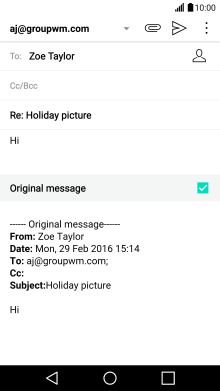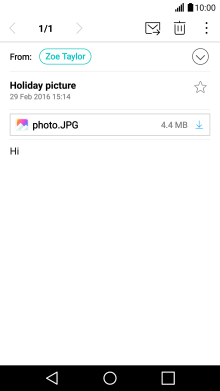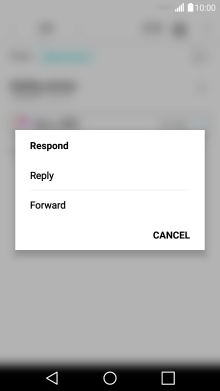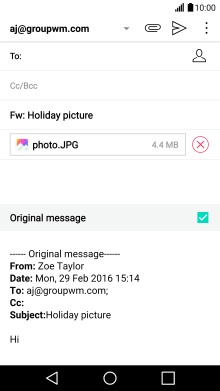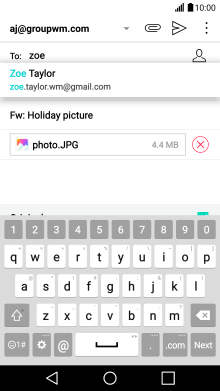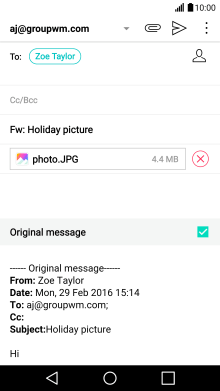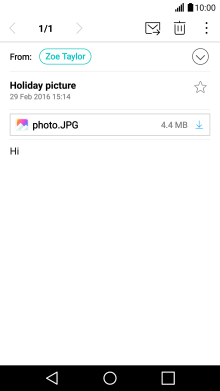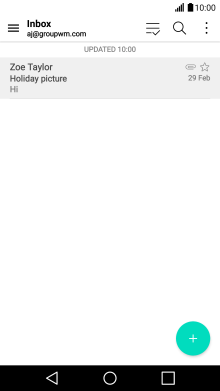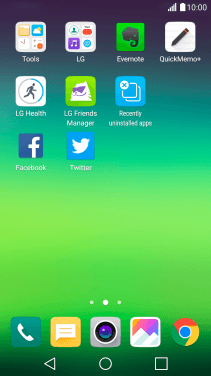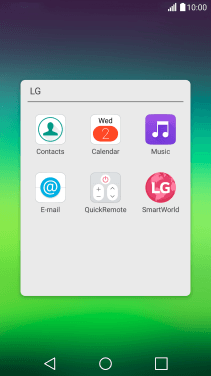 2. Select email account
Slide your finger right
starting from the left side of the screen.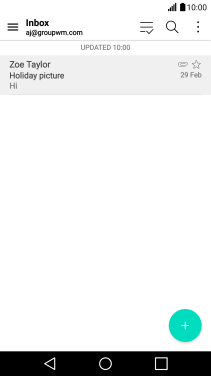 Press
the inbox below the required email account
.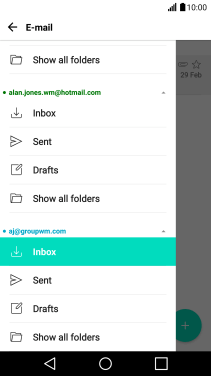 3. Retrieve email messages
Slide your finger down
the screen to retrieve email messages.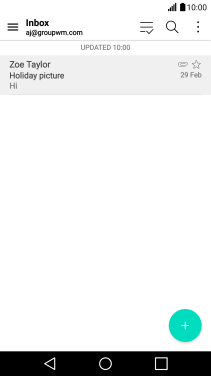 4. Read email message
Press
the required email message
to read it.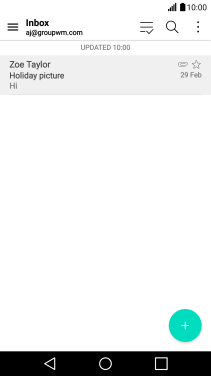 5. Reply to an email message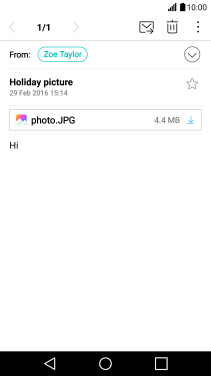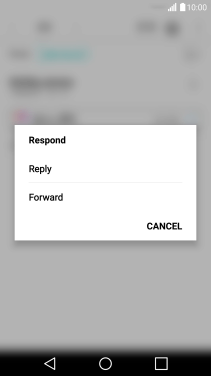 Write the text for your reply and press
the send icon
.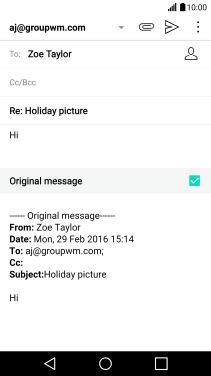 6. Forward an email message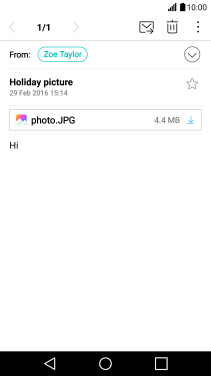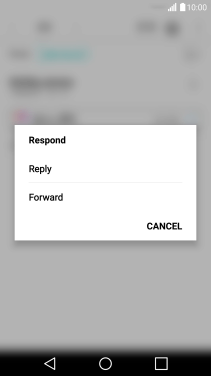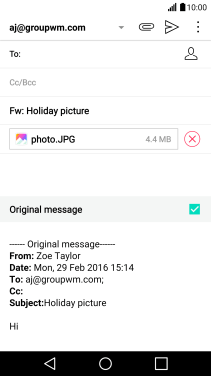 Key in the first letters of the recipient's name and press
the required contact
.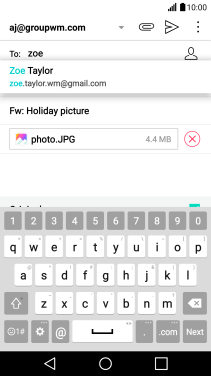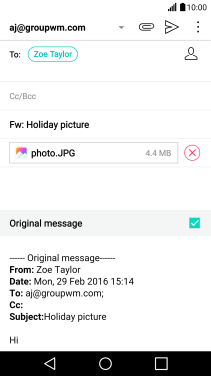 7. Delete email message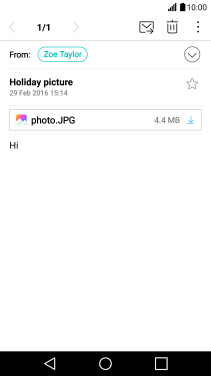 8. Return to the home screen
Press
the Home key
to return to the home screen.